Commercial-Max Roof Rack
The Commercial-Max roof rack is Tradesman's heavy duty roof rack for carrying building materials, plaster sheets, ladders and all your work and leisure materials.
The racks are built using heavy duty ERW commercial grade tubing and powder coat finished in black.
We build standard sized racks for a range of vehicles or we can customise to meet your needs with different sizes and heights available.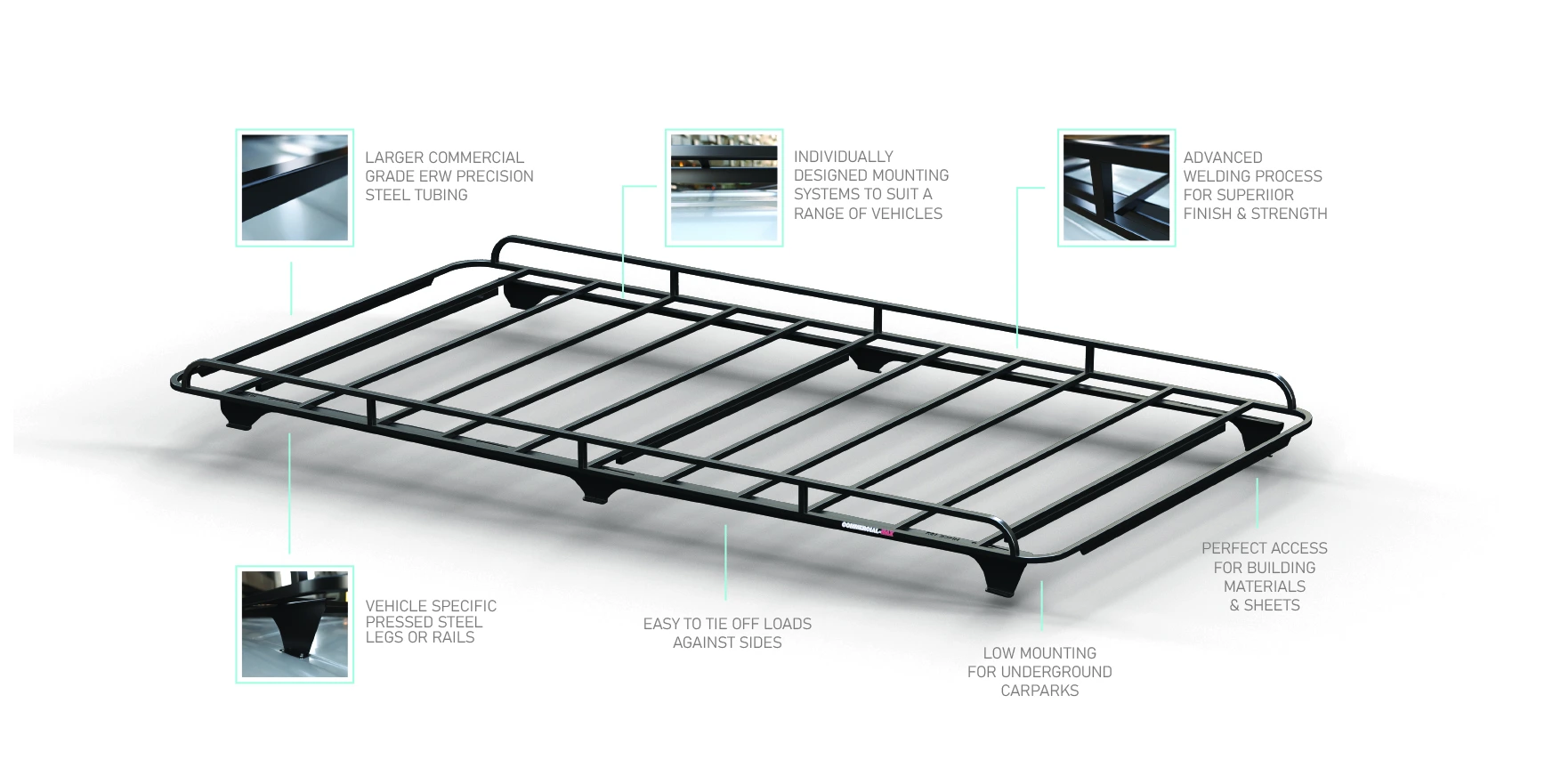 We can also build a flat deck version for carrying large panels (and put the sides underneath if you want that) or add a mesh floor to all or part of the roof rack. We manufacture mounts that enable the roof racks to be mounted low on the vehicle and provide the strength for carrying heavy loads. The racks can also be fitted with a range of accessories including:
Browse the images to view more or contact us for more information.